So the day arrived. We collected the kids' passports and were itching to travel.
We currently live in the north eastern part of South Africa, in a town called Nelspruit, in the Mpumalanga province. (Mpumalanga means "THE PLACE WHERE THE SUN RISES!") Nelspruit sits nicely nestled between the Kruger National Park, Mozambique and Swaziland.
Because we're in the middle of a crazy, hectic, chaotic (and all the other adjectives) project at work, we could only afford a quick long weekend away for Annél's birthday.
The Swaziland border is only 45min from our house and was the obvious choice. Tertius has been there a few times on his adventure bike trips but always without the family.
Swaziland is the smallest country in Africa and is completely land-locked between South Africa and Mozambique. It is also one of the last absolute monarchies in the world. To put in into perspective, Swaziland is smaller than the state of Massachusetts!
The current king, King Mswati III, has a few royal palaces across the country and is known for a very lavish lifestyle whilst reigning over the poorest country in the world. He has a fleet of super luxury cars and private jets, obviously to accommodate his fleet of wives! We tried to visit his palace in Mbabane for a cup of tea, but a very stern soldier, armed with an AK47 machine gun, insisted that this would not possible. He then got a bit irate when Anika filmed him, after he clearly instructed us that no photos or video is allowed. This is when we decided to skip the tea.
On Friday morning we entered Swaziland through the Bulembu border post which is just outside the South African town of Barberton. (This is where the first Stock Exchange of South Africa was established)
The drive from Barberton to the border post is a small, windy road, with breathtaking scenery.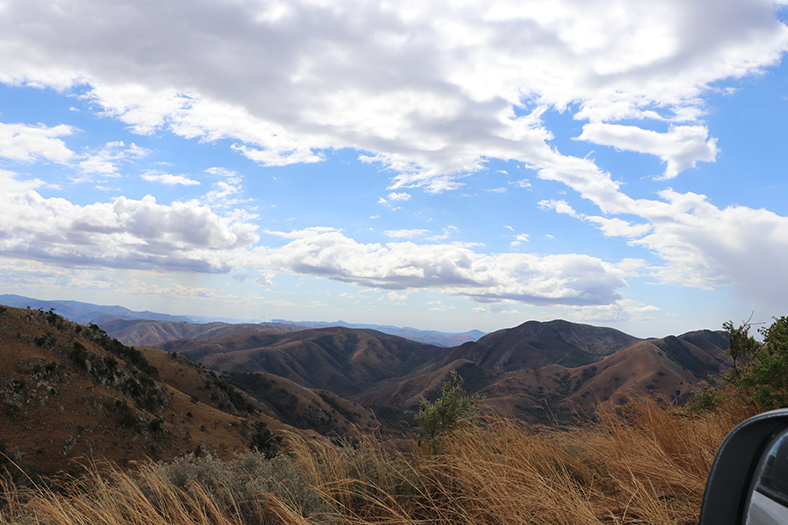 We arrived at the border post being one of only two cars and were greeted with warm smiles and friendly service. The customs personnel insisted that Anika can stay in the car and they will come to her to process her entry as she's wheelchair bound. How amazing is that!
As soon as you enter Swaziland you become acutely aware that this is one of the poorest countries in the world. The road maintenance seems non existent and most buildings can do with a coat of paint. This said you are also immediately aware that this is one of the most friendly countries in the world. Everywhere you drive people smile and wave.
The town of Bulembu used to be a mining town supported by an asbestos mine. As we all know, asbestos became rather unfashionable, and the mine closed down. Today the town is mostly part of Bulembu Ministries which aims to establish sustainable enterprises to enable the local people to support themselves. Some of these ventures include a honey factory, accommodation, bakery, water bottling plant, wood saw mill, etc. It is a truly fascinating town and worth a visit.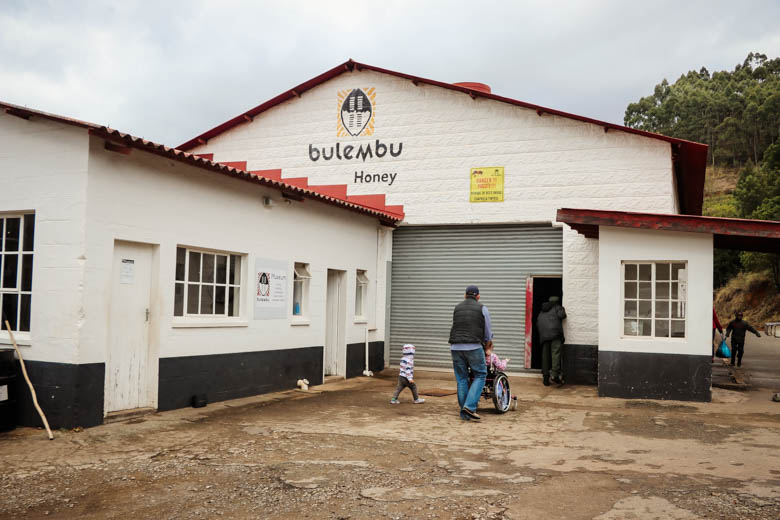 The road from Bulembu to Piggs Peak is very scenic but the state of the road is an absolute shocker!
Piggs Peak named after William Peak is found in the northern parts of the country, in the Hhohho region. Ironically, his son married a girl with the surname Hogg.
Piggs Peak is famously known for its spectacular gold mining, mined during the year 1889 and 1957. Not only is this town known for its gold, there is also plenty of accommodation with luxurious hotels and casinos, lodges and guest houses. Piggs Peak is now reliant on timber from the surrounding forests and their by-products.
Make sure not to miss the Peak Craft Centre which is on the road east from Piggs Peak town, just after the Piggs Peak Hotel and Casino. Swaziland is well known for its incredible arts and crafts and the Peak Craft Centre has some of the best we've seen. You'll simply be amazed by all the bright colors all throughout Swaziland.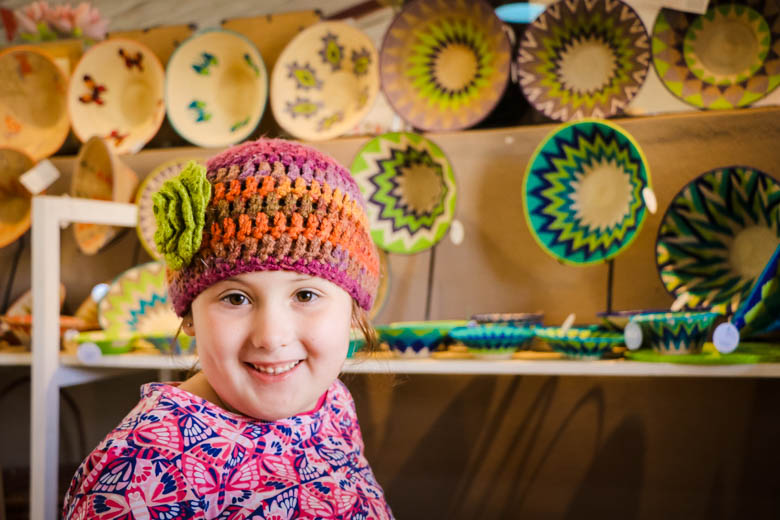 This stark difference between the impoverished Bulembu community and luxury amenities in Piggs Peak continues throughout Swaziland.
 From Piggs Peak we travelled via the Maguga Dam to Mbabane, which is the administrative capital of Swaziland.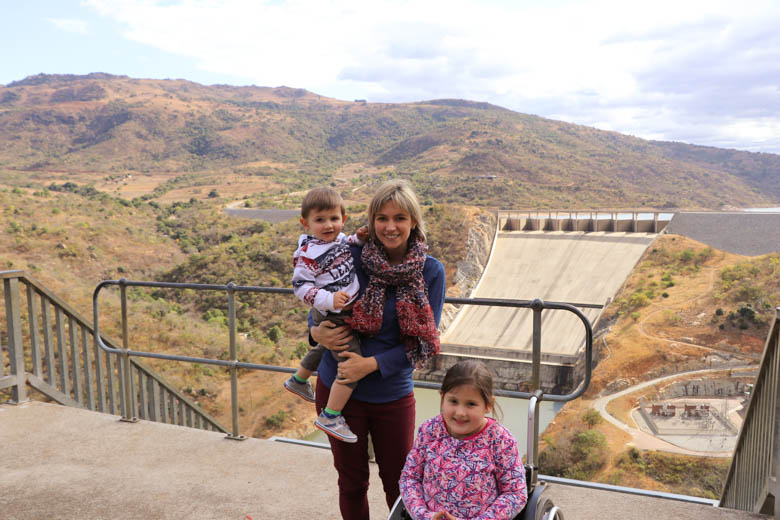 We used Air BnB to find great accommodation at Veki's Village just outside Mbabane. Can you believe Air BnB even covers Swaziland! That first night was freezing (we mean freezing in African terms, about 40 degrees fahrenheit) and we lit both the braai (BBQ) and fireplace to retain some heat.
Saturday morning we were up and at them very early, not because we're early-up-and-at-them-kind-of-people but because we have a 2 year old in the house…
Our first stop was Sibebe Rock just outside Mbabane. It's the world's second largest granite monolith, after Australia's Uluru, but is considerably less visited. This is an incredible site and should definitely be on your to-do list for Swaziland.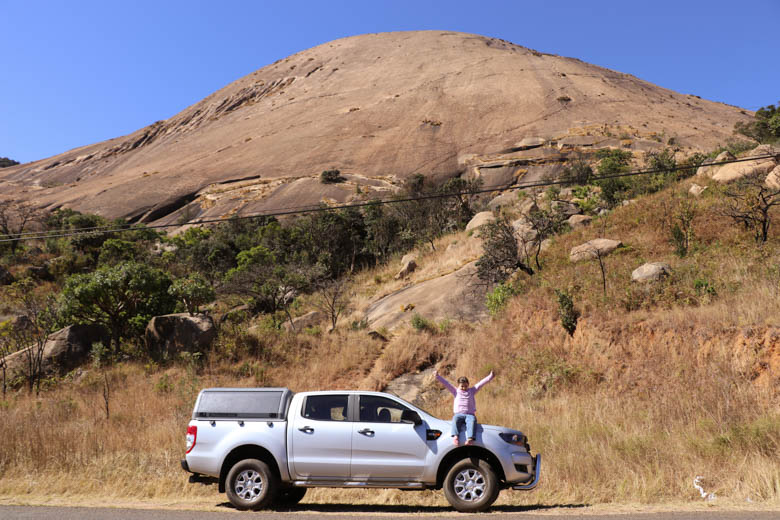 If you feel like a cup of tea and a scone be sure to visit the Royal Swazi Sun and Casino in Mbabane. Very grand and sophisticated with everything shiny and polished.
Just south west of Mbabane you'll find the Malkerns area which is also the main tourist area in the country. We visited the Swazi Candle Centre which contains a few different shops of which the candle factory the main attraction. We were amazed by the detailed candle designs and watched as one of the artisans hand made a colourful elephant candle in a few minutes.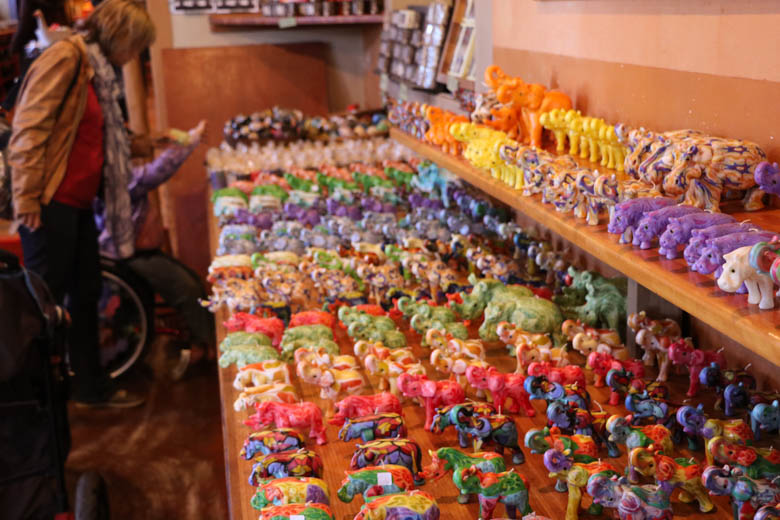 We spent a leisurely, late afternoon having lunch at Malandela's, next to House on Fire, which has an amazing terrace with views over the mountains and farmlands.  House on Fire is one of the weirdest, most eccentric places we've ever visited. Their website describes it as "One of the most eclectic entertainment venues in the world. A real fantastical playground of the imagination." This is a very accurate description.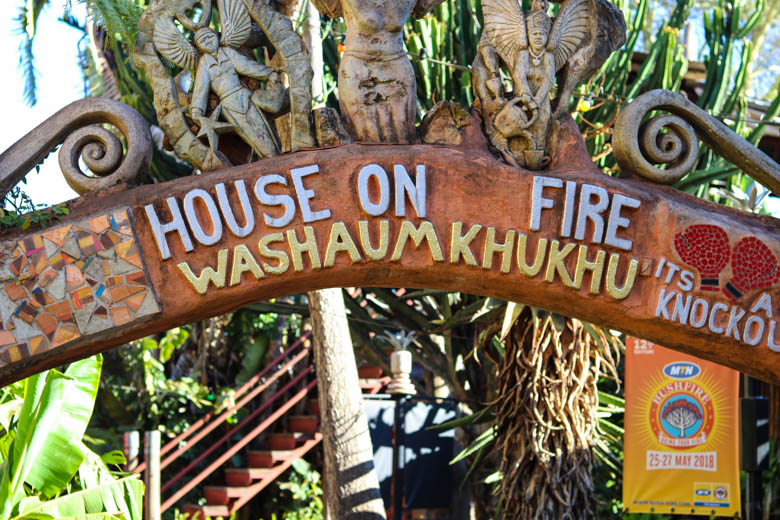 Swaziland is also well know for its wilderness reserves and one of the more famous ones is Mlilwane. We stayed in the traditional swazi beehive huts which are dome like constructions of grass on a frame of saplings, but modernised a bit inside to suit our needs. These huts are set inside a wildlife park with antelope and warthogs roaming around freely. The drive into the park is spectacular with regular sightings of wildebeest, zebra, a variety of antelope and close sightings of crocodile and hippos.
With our normal habit of last minute decisions we could only get two huts in separate villages. This meant the boys and girls were split up. We were very impressed with wheelchair accessibility as there were concrete paths between the huts and ramps into each hut. Anika loved this and thought the concrete path was the perfect race track with her wheelchair!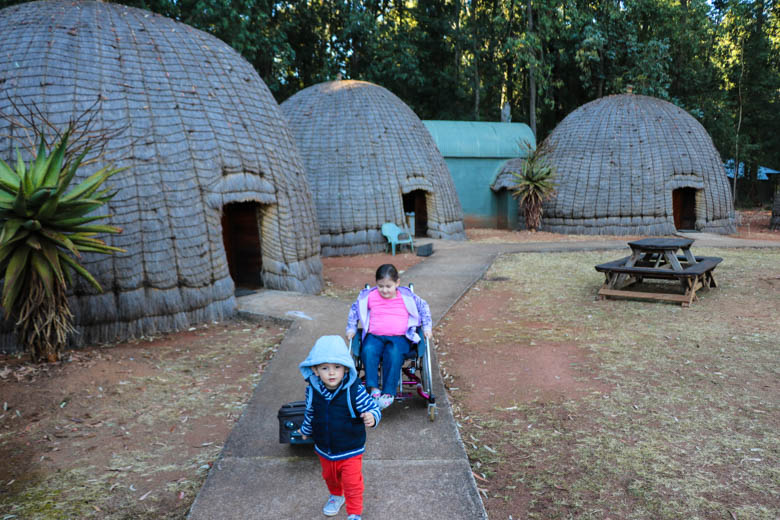 On Sunday morning we experienced the stark contrast again by leaving our traditional grass hut in the bush and then having breakfast at Mugg & Bean (The Southern African Starbucks), in a modern shopping mall, just 10 minutes later.
On our way home we visited Ngwenya Glass Factory but were disappointed to find that the glass blowers only work during weekdays. Guess we'll just have to visit again!
We were using the Oshoek border post to exit Swaziland and this is the biggest and busiest border post in the country, especially on a Sunday as we found out. The queues were insane at the Swazi side and it took as about 30min to get through. Then we got to the South African side……..
We struggled to find parking and then got the kids out of the car and made peace with the next few hours of queuing that was ahead of us. There were literally hundreds of people and no clear process. As we were walking, trying to find the back of the queue, we were approached by a South African police officer in uniform. Now, when you're approached by a police officer at a border crossing, the normal reaction is "What have we done wrong?". This guy was super friendly and helpful  and insisted that there is no way we're going to queue with the kids and especially with Anika in the wheelchair. He took our passports and a few minutes later we were checked back into South Africa and heading back to the car! How cool is that?! We wanted to take a photo with the friendly police officer but he would have nothing off it. At least his refusal was a tad friendlier than the palace guard.
Swaziland is known for its friendly and joyfull people and we saw a good example of this at the border post. Instead of being grumpy about the long qeueues, these ladies made the best of it and danced the time away!
We've been all over the world and have experienced loads of different countries and cultures. For us Swaziland stands out as the country of Contrast and Color.