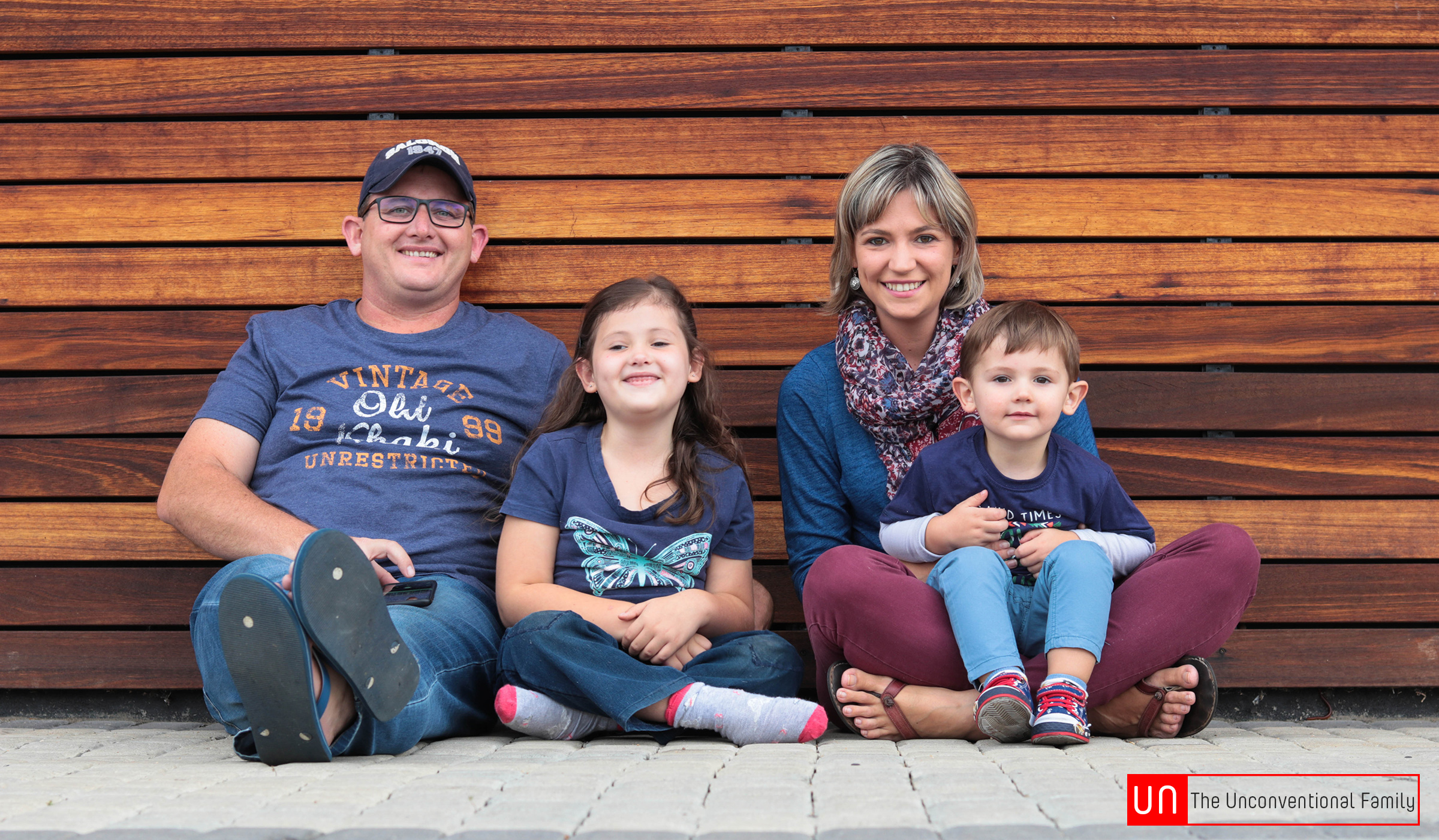 We're a South African family, planning to travel the world with our Special needs daughter, Anika and son Reuben. We are self employed and run an educational training business in South Africa as well as an import and distribution company. We can work from anywhere with an internet connection.
We've travelled extensively and now want to show the kids the world and also show other special needs families that you don't have to be geographically bound because your child has special needs. Anika is a wheelchair user but she also is very mobile without the wheelchair indoors.
Why we want to house sit
We'd love to maintain a homely environment for our kids whilst we're travelling which makes housesitting the perfect solution for us. We also want to give the kids an authentic experience of the countries we visit and a housesit will do this much better than some holiday rental or chaingroup hotel room.
Our experience
We've completed 8 house sits in France, Belgium and Mauritius in 2018/9 where we looked after dogs, cats, chickens, fish, pools and gardens. We have positive reviews for all completed house sits (Nomador & Trusted Housesitters).
Both Mattheus and Annél grew up in the countryside and are used to looking after a variety of animals. We are also keen gardeners and can look after your plants, lawn, swimming pool, etc.
Huldenberg, Belgium - Erik
I had the pleasure of having Matt, Anel and their children Anika and Reuben take care of our family home and dog.
They are truly wonderful people, caring and respectful. I can recommend them to anyone considering a house sitter.
21 days – 1 dog – fish pond – garden – 2 cars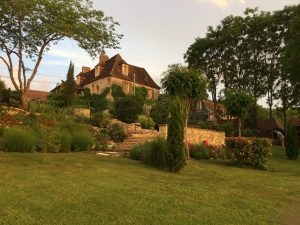 Le Bugue, Dordogne, France - Saralynn
Matt and Annèl were brilliant house-sitters. This was the first time we have had a family to sit and it seems to have worked really well for both sides. The house was very clean and tidy when we returned, and Ziggs had made friends with both Anika and Reuben…. a mark of high distinction!
The Strydoms are a lovely family and we give them 5 stars all round!
16 days – 1 cat – large garden – vegetable garden – pool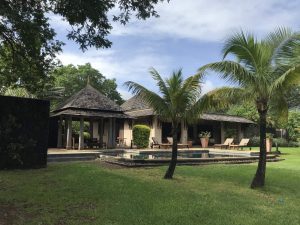 Tamarin, Mauritius - Nyree
Matt has done a great job with the garden!
Thank you for weatherproofing the house for the cyclone.
You have an open invite to come back anytime!
35 days – 2 cats – 2 dogs – 1 snail – large garden – pool – 1 car – 2 golf carts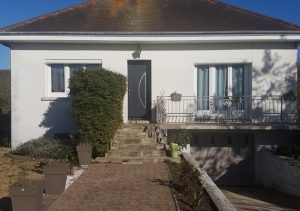 Pezou, Loire Valley, France - Benjamin
Home Sitter au top, donne régulièrement des nouvelles, se sont bien occupés de nos animaux. Famille agréable et gentille, que dire de plus à part qu'ils sont PARFAITS. Je recommande fortement.
Home Sitter at the top, gives regular news, took good care of our animals. Family nice and kind, what more to say except they are PERFECT. I highly recommend.
16 days – 1 cat – 2 chickens – garden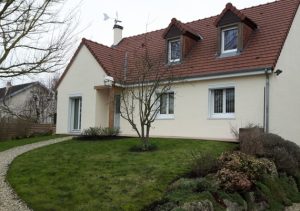 Chaingy, Loire Valley, France - Martine
Matt et Annel sont des personnes très ouvertes avec qui il est très facile d'échanger. J'ai apprécié le fait qu'ils nous cuisinent des gâteaux typiques de leur famille. C'était vraiment une attention très gentille. C'est une famille agréable, de bon contact.
Matt and Annel are very open people with whom it is very easy to exchange. I appreciated the fact that they cook us typical cakes of their family. It was really a very kind attention. It's a nice family, good contact.
12 days – 1 cat – vegetable garden – garden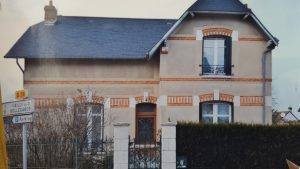 Thimory, Loire Valley, France - Marine
Une famille au top !
Bonne communication, une grande confiance. Largo a été chouchouté, promené et caliné. Une maison retrouvé nickel. C'est avec grand plaisir que j'accueillerai à nouveau cette famille. Merci beaucoup pour tout et bonne continuation dans ce voyage !
A family at the top! Good communication, great confidence. Largo was pampered, walked and cuddled. A house found nickel.
It is with great pleasure that I will welcome this family again. Thank you very much for everything and good luck on this trip!
21 days – 1 dog – vegetable garden – garden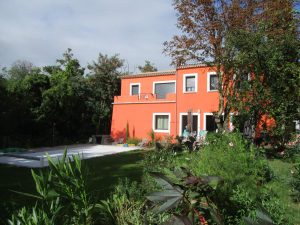 Belveze Du Razes, Aude, France - Robert
I am afraid that my poor English does not allow me to express how much we appreciated Matt and his little family … On the technical side, they have been totally perfect, whether for the care of animals or the care of our house. However, they had to face difficulties : our old cat Toto of 17 years old died and they accampagnied with a lot of love. But the most important is the human aspect. It is an open family, cheerful and courageous. And this is for us a great source of frustration because unfortunately we do not had enough time to fully appreciate this meeting; it's a bit like friends that we did not have time to know! Our brave dog Didi, usually shy and a little wild, immediately adopted the family. It meens a lot. In any case, they were very popular in our village. I do not know what else to say.
65 days – 1 dog – 1 cat – garden – pool – 1 car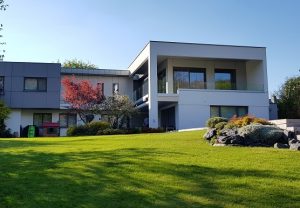 Bridel, Luxembourg - Julie
21 days – 1 dog – 2 cat – garden – fish – 1 car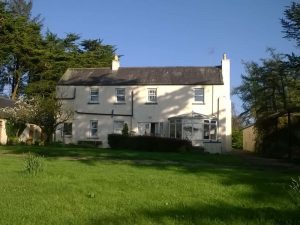 Dunlavin, County Wicklow, Ireland - Prema
Currently busy with this house sit
31 days – 2 dog – 1 cat – garden – 1 car
House Sitting Days Completed
238days