For the past 18 months, we've been traveling full time as a family, with the majority of the time spent house sitting. We've had amazing experiences and want to share just a few reasons why we love house sitting.
When we decided to start long term traveling as a family, one of our biggest challenges was accommodation costs. During our research, we came across house sitting and decided to give it a try. Initially, our aim was to save money and to make it possible for us to travel for longer periods.
During the planning phase for our initial 3-month trip to Europe, we also realized that it would be nice to have a homely environment for our kids and possibly even a garden for our busy 3-year-old! 3 months turned into a year and now, 18 months down the line, we're still going!
We've saved a ton of money!
The countries we traveled to so far have all been amazing destinations and included France, Belgium, Mauritius, Luxembourg, Ireland, and the USA. When you look at accommodation costs on Airbnb, Booking.com or any of the leading comparison sites, the average cost for a family of 4 is easily around $90 per night. This usually is a small hotel room with basic accessories and amenities.
If we do a very rough calculation according to this average amount (taking into account that we did spend some time back home with family during this period), we easily saved more than $40 000 during the past 18 months! This amount is for the most basic accommodation during the off-peak season and will be much closer to $50 000 if we had to rent accommodation similar to what we had while house sitting. (Some of our best house sits were during peak season and would have pushed this up even further)
On top of this, we had the use of a car for the majority of our house sits. Car rental can really add up and would easily have added another $10 000+!
This means, in just 18 months of using house sitting to travel the world, we saved a whopping minimum of $60 000!!
What can you do with $60 000???
---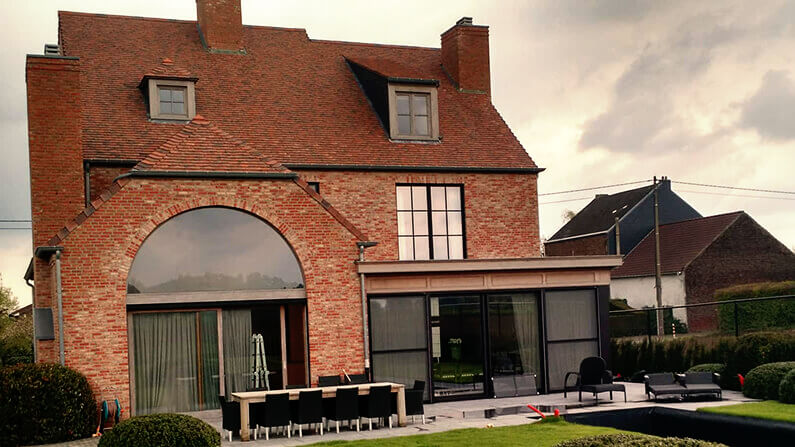 Luxury and comfort
We don't even know where to start with this! We stayed in houses ranging from a small chateau in Dordogne, France to a luxurious villa on a golf course in the tropical island of Mauritius to a very luxurious house in Rhode Island, USA!
All of the houses we've looked after had fully equipped kitchens, laundry rooms, entertainment systems, unlimited high-speed wifi, spacious living areas, and gardens. In most of these houses, our kids had their own rooms. (something you would most likely not have in rented accommodation but quite important with the age and gender difference in our case!)
The houses were fully equipped, to the smallest detail, because this is someone's home that they set up for their own use. Things like a big TV, good quality washer and dryer, comfortable mattresses, enough linen and towels, comfortable couches, etc. In the kitchen, we usually find food processors, baking utensils, coffee machines, good quality pots and pans and very importantly, dishwashers!
Most of the houses had BBQs and some even swimming pools and hot tubs! Another thing that adds value to house sitting is that people make sure their own houses are properly heated for winter and equipped with airconditioning for summer. Something you won't always find in an Airbnb.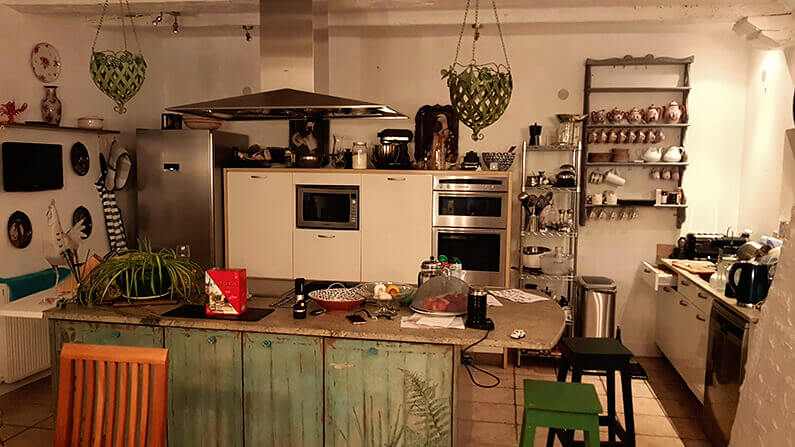 The people
One of the biggest benefits of house sitting for us is something we didn't anticipate. We've met the most amazing people! Because we live in local neighborhoods and shop in the local shops, the local people quickly realize there's a newcomer in town. We've made amazing friends, got very helpful tips and info from them about the surrounding area and were warmly welcomed everywhere we went. This gave us a much more authentic experience and helped us understand the local culture better.
Our kids had play dates with local children and made friends for life. We also still have contact with most of the homeowners, they even send our kids gifts for their birthdays!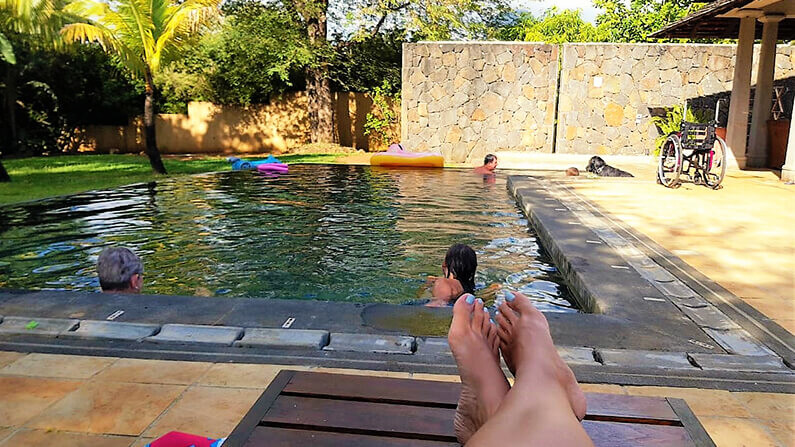 The pets
Most of our house sits had pets that we had to look after (you can choose to apply for house sits with or without pets) and the kids loved to play with them and feed them. So far we've looked after a wide range of different dogs, cats, chickens, and even a snail! Some of our upcoming house sits include donkeys, horses, and even guinea fowl!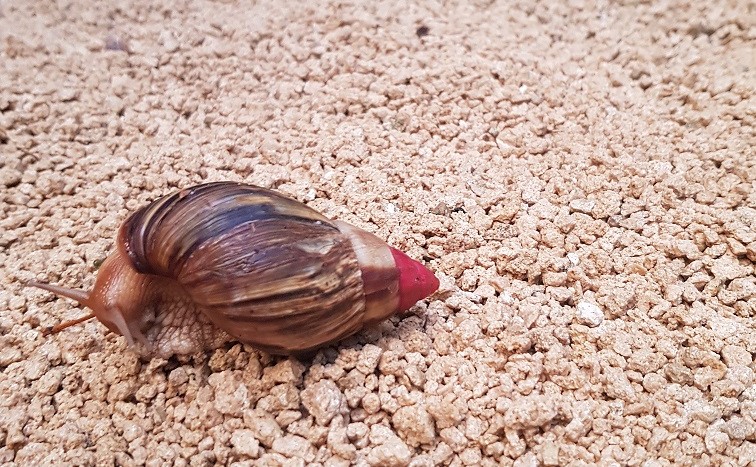 Do you want to know more about House Sitting?
We've had so many questions from people we've met along the way, as well as from friends and family, that we decided to put together a free basic guide to help you understand what house sitting is and what the process looks like. Just click on the image below to get the free guide.
---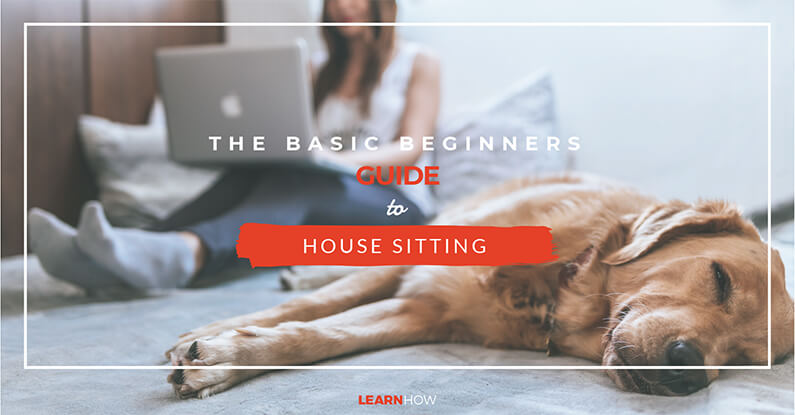 ---
Let us know if you've done any house sits or have any questions by leaving a comment below.