With travelling becoming more and more accessible, the need to use a good VPN service is more important than ever.
People, especially families, are increasingly spending time away from their homes and because the internet is so central to everything we do now, it also means we use more internet connections that might not be secure.
First things first: what is VPN?
VPN stands for a virtual private network and refers to software that is used to encrypt users' Internet traffic and mask their online identity by hiding their IP address. In short, it hides who you are and what you do on the internet, especially when accessing the internet in a public area.
How does it work?
Typically, when you connect to the Internet, your Internet Service Provider (ISP) receives the request and redirects you to the website you want to visit. As your Internet traffic passes through your ISPs, they can see everything you do online. What's more, they can track users' behavior and sell their personal details to advertisers and other third parties.
Here's when a VPN comes into play. It redirects your Internet traffic through a remote VPN server, this way hiding your IP address and encrypting all of the information that is sent or received. With a VPN on, all the data you send and receive travels via an encrypted tunnel so that nobody can steal your private information or spy on your online activities.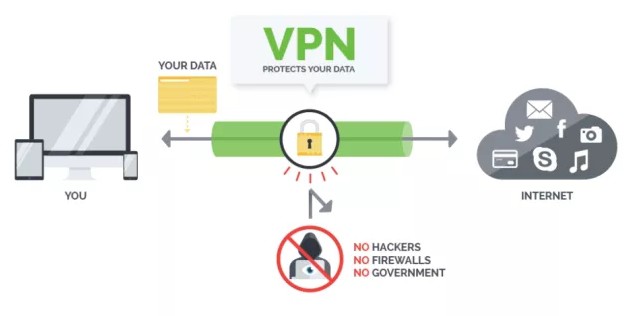 Source: IPVanish
Why should you use VPN?
When you're travelling, a VPN allows you to bypass country restrictions on sites like Google and Instagram and when using streaming sites services like Netflix or Amazon Prime. Don't you just hate it when you can't view something online because 'this content is not available in your country'? Well, simply go to your VPN, choose the country that the content is available in. Done!
Using a secure VPN while you travel means you can change your IP location, encrypt your data or access apps and programs that would normally not be unavailable to you. A good VPN service means you can be sure that your info is secure and  you can watch whatever you like, even though you're not in that particular country.
The main reasons to use a good VPN service:
Protect yourself:
Protecting your information, especially when travelling, is so important. We often use unsecured wifi wherever we can get it and it's incredibly important to protect your info and passwords. When you use a good, secure VPN service, you're routed via a secure network, so your information is safe.
Access blocked content:
A VPN allows you to access sites like Google, Facebook and Instagram in countries where they're blocked. In China for instance, you can't access any of these sites, which can be difficult if you need them for work or for sharing your adventures. Just make sure to set up your VPN service before you go, so you can continue to access the sites and apps you need to use.
Watch your favourite movies and shows while you travel:
The VPN allows you to route your internet traffic to any country that they offer the service in. This means we can watch our rugby team play while we're travelling Europe, even though the service is only available in South Africa. We simply choose the South African server, open the streaming service and away we go! That simple.
Save on booking flights:
Sometimes flight tickets to a country cost less if booked from that country. For example, you may find KLM offers cheaper flights when purchased from the Netherlands. So route yourself through a server in Amsterdam to check and compare prices.
Getting started with VPN
Although more and more Internet users join the VPN trend, many people still think that using a VPN service is some kind of rocket science. While it's true that some digital security tools can be a little confusing and "geeky," many decent VPN service providers design their apps to be intuitive and easy-to-use.
We use Nord VPN, which at the time of writing this, cost under $6 a month (if paid annually). This is really cheap for a service we feel is one of the best.
They're consistently ranked as one of the best providers for:
– VPN security
– VPN speed
– VPN reliability
Nord VPN support is extremely professional and helpful. They're always available to chat and help you if you need a hand with your connection. They're also super responsive which is great if you need technical help shortly before a game or show starts!
Your subscription also allows you to protect up to 6 devices at a time, including computers, mobile phones and tablets.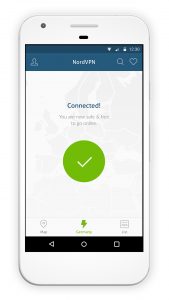 Nord VPN have servers all over the world and if the connection is not working well in some parts of the world you just change to somewhere else.
Downloading, setting up and starting using NordVPN is as easy as using any other app. The process is quick and simple, so you will be ready to secure your browsing in a few minutes.
You can sign up and get protected by clicking here.
Remember the billing cycle is continuous so make sure to cancel once you no longer need it.
*This post contains affiliate links. This means we may get a commission if you purchase via this link, however it won't cost you anything extra. We also only review and endorse products we've actually tested and used.