Don't you just love it when someone, something or some place, unexpectedly catches you off-guard and simply blows you away!?
Over the December holidays we visited family in Tzaneen, Limpopo, which is the most northern province of South Africa, bordering Mozambique, Zimbabwe and Botswana.
When we started planning the visit, they insisted that we set aside a day to visit a local brewery. Because we are not averse to spending time tasting beer and eating, we graciously agreed…. with the idea that it will be just another country style  (home)brewery that might have a drinkable lager.
The day arrived, we loaded the kids, and off we went driving the breathtaking Magoebaskloof mountain pass towards the very popular small town of Haenertsburg. Just before we hit the town, we turned off the paved road and took a gravel road of 5,5km (3,5 miles). The drive was very scenic but a bit challenging at times and didn't look promising.
Without much fan fair, a small sign on a gate post, told us to turn left onto a single track farm road. We came around the bend and found a modern/rustic building with beautiful green lawns and loads of people!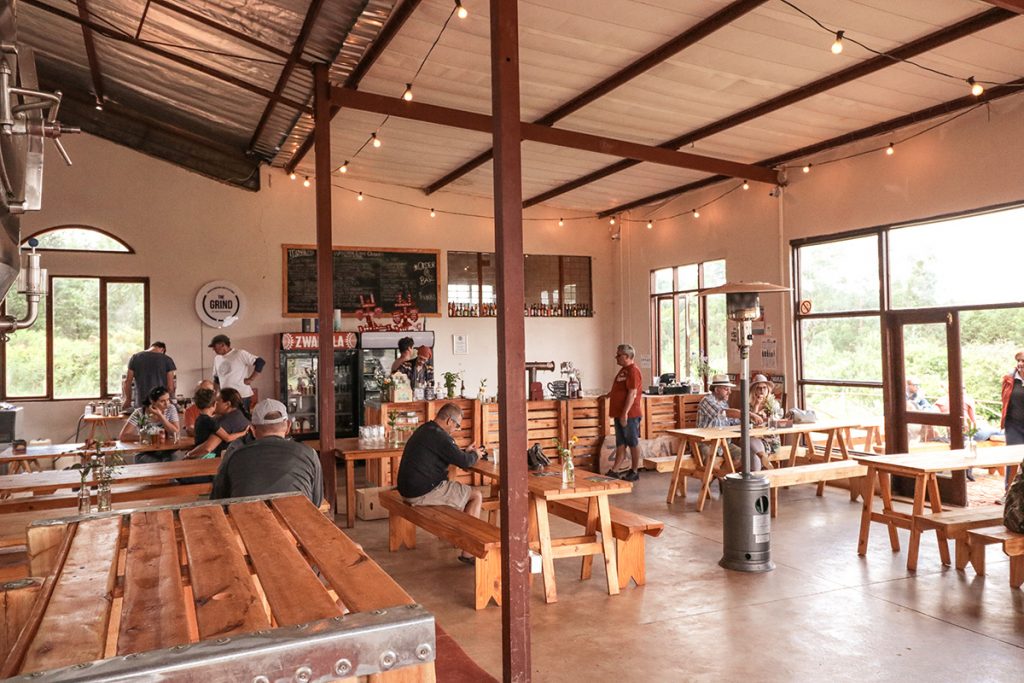 Zwakala brewery is on the Tooley family's farm and was founded by Luca Tooley, who also is the brewer and driving force behind this stunning place. As soon as you step out of your car you feel welcome with smiles all around, everyone relaxed and views to die for.
The Tooley family's involvement is evident with family members pulling pints behind the bar, others involved in the restaurant and all staff being warm, welcoming and friendly. Want to move your table, chairs and umbrella to a  shady spot on the lawn, away from the brewery, no problem! Before you know it two or three staff members appear and assist you with a smile.
We spent a leasurely day on the lawn, drinking the great beers available and played lawn games like Giant Jenga till the sun went down. They also have great wines, gin-on-tap and amazing Colombian coffee for the designated drivers to choose from.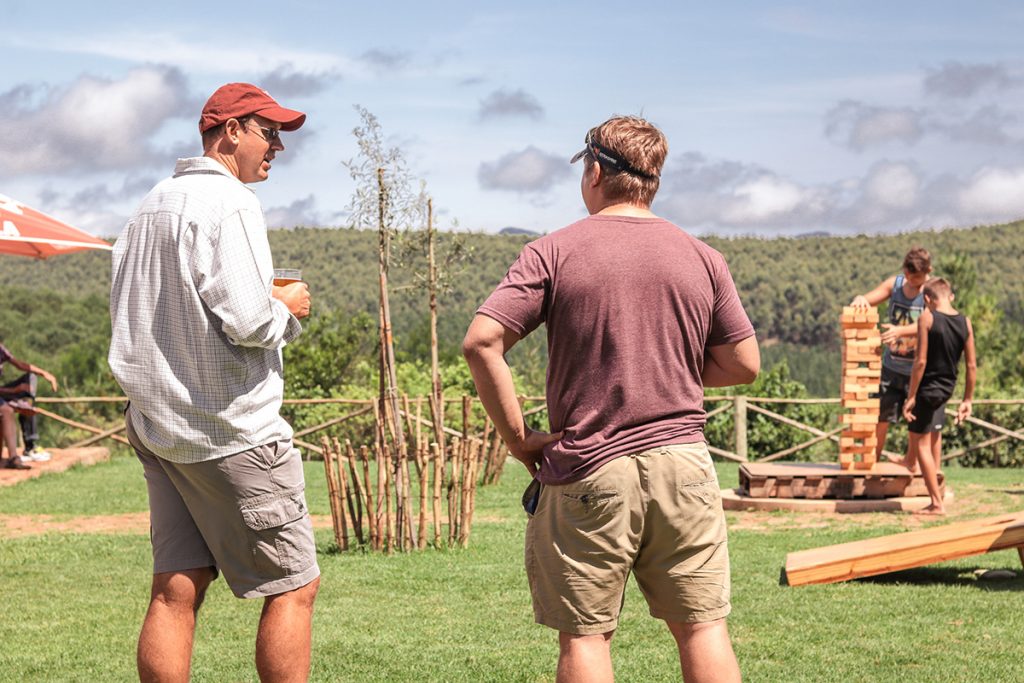 The food menu is limited but really good. Their burgers are legendary!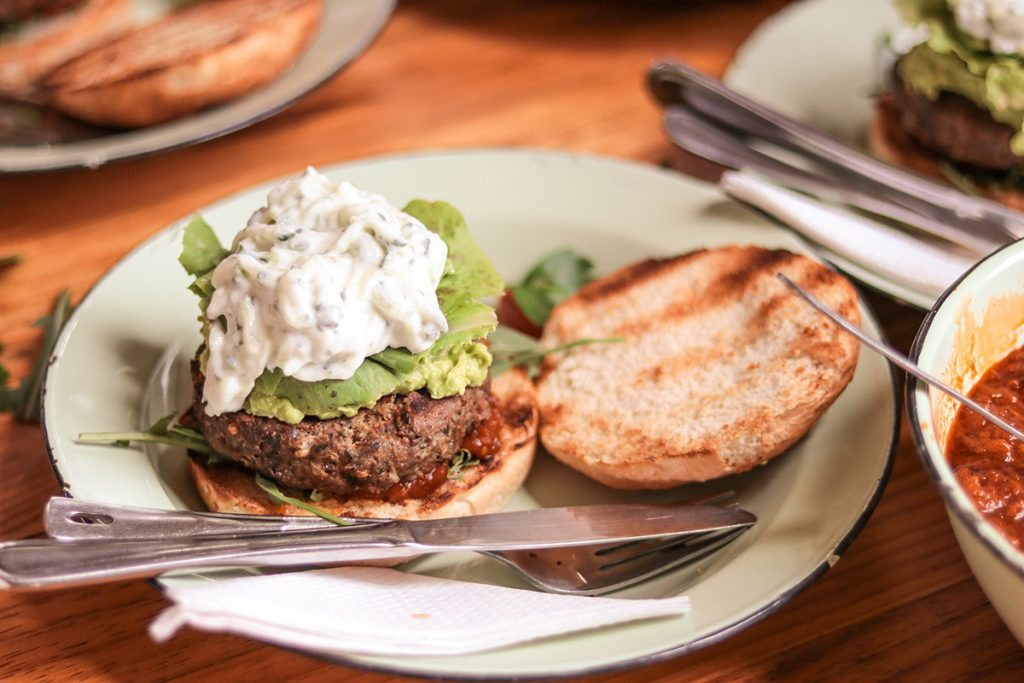 We had so much fun at Zwakala brewery that we decided to "give up" another day of our holiday to visit them again……
Even though Zwakala is a fairly young brewery, they've alreay won several prizes for their beers and can always be found at the big beer events like SA-on-Tap and the Clarence Beer Festival.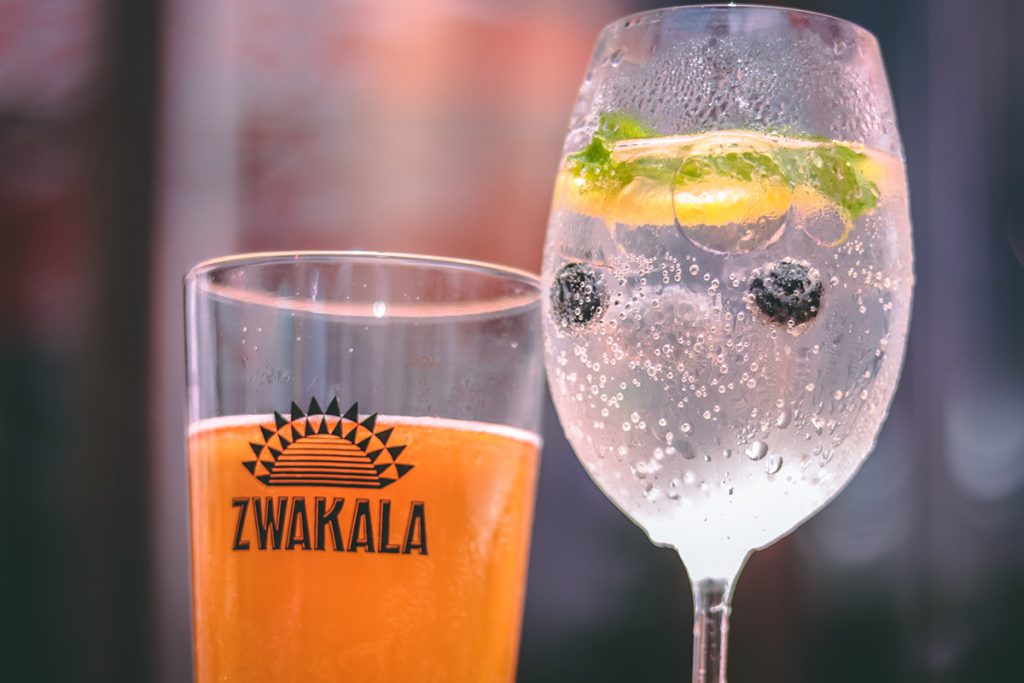 Luca was kind enough to set aside time for an interview, check it our here: